Independent Marketing Group.Ws
One Of The Best Home Based Business Locations Since 2005
Self Motivation & Self Inspiration
When Others Will Not, You Must Be Able To Inspire Yourself
The journey toward a goal can be filled with twist, turns, and unexpected detours. Getting to your success destination is only half the battle, staying there is the other half. During difficult times, your family, friends, and associates will want you to give up.
They will no longer support you in your quest. They do this because they care about you. They don't want you to waste your time in the pursuit of a goal that they feel, will not happen for you. When you begin to encounter the negative energy of others, you will need a place to come to renew your spirit and your belief in the possibilities that exist for you.
That's why we have an entire information bin devoted exclusively to motivational and inspirational writings that will encourage you on your journey to accomplish your goal. This is your place to come whenever you need it. This is not the only place you can go for inspiration or motivation, it is, however, one of the best places.
Just being alive for another day should be enough to motivate and inspire any man, woman, or child. The greatest source for motivational and inspirational information you will ever find anywhere on planet earth is found in the scriptures of the world's holiest books. The lives of great men and women are another source. If you are having difficulty motivating and inspiring yourself, look around you.
Whenever You Need Encouragement
Just think of the men and women in the Armed Forces, Fire Fighters, Mountain Climbers, Firemen, Police Officers, Forest Rangers, Veterans of Foreign Wars, Disabled Veterans, the Physically and Mentally Challenged and the millions of people in under developed areas of our planet who are struggling against unspeakable odds, just to survive.
If you are having trouble being stimulated to reach high levels of achievement, or being arouse to take decisive action to change your life and/or its direction, just remeber this: Every person has something or someone in his/her life from which or from whom he/she can use as a source of motivation and inspiration. Use the sources you already have coupled with what we can provide here, to keep on pressing toward your goal.
Be careful how you speak to yourself.
The
Story of Words
Whenever you become "Stressed and Depressed" remind
yourself constantly that in everything you do, put GOD first, and he will direct you and crown your efforts with success. When a man is trying to please GOD, GOD makes even his worst enemies to be at peace with him. GOD comforts us in our troubles so we can encourage others in their's.
It is my understanding that the sweetest songs often come from broken hearts. Weeping may endure for a night, but joy cometh in the morning. Don't worry about anything; instead, pray about everything; tell GOD your needs and don't forget to thank him for his answers.
I have furthered my understanding to include (among other concepts, precepts, and ideologies) the proper mental attitude in order to have an acceptable standard of living. Defer pleasure for a short while, save and invest your money wisely, and use the interest earned to buy the material things that add comfort and pleasure to life.
Buy more for less and therefore enjoy the things you want at discount; rather than full price. One must strive to acquire material things at the lowest possible price. To put it simply; save, get the most for your money, and use interest earnings to buy at the lowest possible price in order to have more material possessions if this is your desire.
I have also come to understand that it is your responsibility to be in control of what you think and how you feel. To regulate your thinking, attitudes, and feelings may require engaging in self-talk from time to time. What I have learned from my own self-talk is that it is best to set and pursue just one goal at a time. Change one habit at a time. Instead of trying to tackle many goals at once, it is better to concentrate and focus on a single objective that is readily attainable, something you are reasonable sure you can achieve.
In my self-talk I have said the following many times; I become programmed. My programming creates my beliefs. My beliefs determine my attitudes, concepts, precepts, psychology, and general state of mind. My attitudes create my feelings, and my feelings determine whether I will take some action or not act at all. In the final analysis, my thoughts and actions will determine whether I succeed or fail. You will also benefit by having a similar "Self-Management Sequence".
You may need to acquire the habit of thinking differently if you want to have what you desire. Success is not something you do, it is the end result of an organized and intelligence process that is directed at achieving a specific objective or goal. When you want something you have never had, you must be willing to do something you have never done.
Determine to do that something different. If need be, change your focus, change your thinking, and if necessary change your goal. And with the power of GOD, you can change your circumstances. The decisions you make today, will determine what GOD will do for you tommorrow.
Nothing times nothing equals nothing. Therefore, whatever you faithfully sow, GOD will use to multiply back to you. Of this you can be absolutely assured because it is GOD's Law. For it is written: "But my GOD shall supply all your needs according to his riches in glory by Christ Jesus." (Philippians 4:19 KJV)
It is your responsibility to develop a plan to guide your thinking and a plan to organize and focus your activities and actions. You also need a plan for your life. It can be very confusing to get somewhere, when you don't know where you are headed. A plan is like a road map. It tells you where you are and points you in a direction. It helps you strategize how to get from point "A" to point "B".
Everything I have stated on these pages is no more or less than a brief paragraph in the "Story of Words". Whether you write them on paper, a computer screen, utter them on a recording device, or use them in some other way, words are only the flint that strikes the fire. Use power words in your self-talk to set yourself up. Use them to challenge yourself, change yourself if you want to change, or to do better if you choose to do better.
No one else is going to write your story, you must do that, and what you have done will be recorded in words. You are responsible for the words that will be written about your life. Your actions and activities will become the story of who you are, and what you became in your brief life on earth.
We are a human race of living words. We live by words. Words create our emotions, thoughts and formulate the images in our minds. Words tell us where we are, what we are, and describe what we are doing. They tell us where we are going and why we are going there. Whatever you know about yourself, words told you.
To the uninformed and ignorant words are merely parts of speech. Nothing more than alphabetical characters organized into sentences and paragraphs. Something written in books, or spoken in an understandable language. Words are much more. They are the means by which we formulate and structure intelligent thought.
Every word you and I will ever speak, hear, think, write, see or read will have a picture attached to it and a meaning that informs or stimulates the programming files in our subconscious mind. We are affected and effected by words - each and every one of them. Our words carry the life giving breath of awareness that courses through our minds.
Words are the very essence of our understanding and they direct our motions throughout our entire lives. Therefore the words you use in your self-talk will tell you who you really are, what you are really feeling, and what you should be doing to accomplish your goals and objectives. Words have the power to do this every moment of your entire existence.
Otis C Harrison
Be true to your calling whatever it might be.
The
Salesman
And in those days, behold, there came through the gates
of the city, a salesman from afar off; and it came to pass as the day went by, he sold plenty.
"And in that city were they that were the order takers, and they that spent their days adding to the alibi sheets. Mightily were they astonished. They said to one another, "How doth he get away with it?" And it came to pass that many were gathered in the back office and a soothsayer came among them. And he was one of the wise men from the city. And they spoke and questioned him saying, "How is it that the stranger accomplished the impossible?"
"Whereupon the soothsayer made answer: "He of whom you speak is a salesman. He riseth very early in the morning and goeth forth full of energy. He complaineth not, neither doth he despair. He is arrayed in purple and fine linen, while ye go forth with clothes disheveled."
"While ye gather here and say one to the other, 'Verily, this is a terrible day to work', he is already abroad. And when the eleventh hour cometh, he needeth no alibis. He knoweth his line, and they would stave him off, they give him orders. Men say to him, 'nay' when he cometh in, yet when he goeth forth he has their names on the line that is dotted."
"He taketh with him daily the two angels, 'Inspiration' and 'Perspiration' and worketh til the end of the day. 'Verily I say unto you go and do likewise."
Author Unkown
Enthusiasm
You can do anything within the realm of possibility if you have Enthusiasm. Enthusiasm is the yeast that makes your hopes rise to the stars. Enthusiasm is the sparkle in your eyes, the swing in your gait; the grip in your hand, and the irresistible surge of will and enery to execute your ideas and thoughts.
Enthusiast are fighters. They have fortitude and staying qualities. Enthusiasm is at the bottom of progress. With it, accomplishment is possible. Without it, only alibis.
George M Sistrunk
Never give up on your dreams.
Don't
Quit
When things go wrong as they sometimes will,
When the road you are trudging seems all up hill,
When the funds are low and the debts are high,
And you want to smile, but you have to sigh,
When care is pressing you down a bit, -
Rest if you must, but don't you quit.
Life is queer with its twists and turns,
As everyone of us sometimes learns,
And many a person turns about,
When they might have won had they stuck it out,
Don't give up though the pace seems slow, -
You may succeed with another blow.
Often the struggler has given up
When he might have captured the victor's cup;
And he learned too late when the night came down,
How close he was to the golden crown.
Sucess is failure turned inside out......
So stick to the fight when you're hardest hit,.........
It's when things seem worst that you mustn't quit.
From: the MS IV's (SY 86-87)
To: the MS III's
Mental Laziness
Ignorance leads to prejudice, against people and ideas. Not going and growing to maximum potential is a limitation. An excuse is the skin of truth stuffed with a lie. A delay is anything that slows or detains you from reaching an objective.
An individual's most deadliest attribute is laziness - the resistence to work or exertion. Ignorance, limiting excuses, delays, and fears are far too often the by-products of mental laziness.
Jack Hayford
Always as far as possible, maintain the proper state of mind.
The Proper
State of Mind
If you think you can.............you can.
If you think you dare not..................you don't.
If you think you would like to win, but think you won't....you won't.
But in this world you'll find...........
Success begins with a person's will....
It's all in the State of Mind.
For many a race is lost, before a step is run.....
And many a person falls, before his work's begun....
Think big............................your deeds will grow....
Think small..........................you'll fall behind.....
Think you can..............................you will...
It's all in the State of Mind.
If you think you are outclassed............you are...
You've got to think high to rise....
You've got to be sure of yourself........
Before you can win a prize..........
Life's battles don't always go........................
To the stronger or faster man......
Yet sooner or later, the one who wins is the person who thinks he can!
Author Unknown
On Action
A man who waits to believe in action before acting is anything you like, but he is not a man of action. It is as if a tennis player before returning a ball stopped to think about the laws of the physical and mental advantages of tennis. You must act as you breathe.
When a man asks himself what is meant by action, he proves that he is not a man of action. Action is a lack of balance. In order to act, you must be somewhat insane. A reasonable sensible man is satisfied with thinking.
Georges Clemenceau
Believe it or not, the magic is you.
The
Majic Is You
You are Majic. In all the world, there is only one you.
There is only one person with your talents, your experiences, and your gifts. No one can take your place. God created only one you, precious in His sight, and you are very special.
It doesn't matter, your age, or color, or sex, or whether anyone else believes in you. It doesn't matter the places you've been, the things you've done, the mistakes you've made, the people you've hurt.
Let them go; they belong to the past. You belong to the present. You are forgiven; you are accepted; You are Majic. You have immense potential to love, to attain, to change, to be happy......if you believe in yourself.
Won't you begin now? Yes, today! Recognize the majic. give yourself a new chance. Today can be a new beginning, a new belief, a new life.
If you build within yourself a dream so great that you will never doubt again. Because you are the majic. The Majic is You!
Author Unknown
Meeting Your Destiny
We are face to face with our destiny and we must meet it with a high and resolute courage. For us is the life of action, of strenuous performance of duty; let us live in the harness, striving mightily; let us run the risk of wearing out, than rusting out.
Theodore Roosevelt
One day at a time is the only way we can live.
One
Day At A time
There are two days in every week about which we should
not worry; two days which should be kept free from fear and apprehension.
One of these days is YESTERDAY with its mistakes and cares, its faults and blunders, its aches and pains. Yesterday has passed forever beyond your control. All the money in the world can not bring back Yesterday. We can not undo a single act we performed, we can not undo a single word we said. Yesterday is Gone!
The other day we should not worry about is TOMORROW, with its possible burdens, its large promise and poor performance. Tomorrow is also beyond our immediate control. Tomorrow's sun will rise, either in splendor or behind a mask of clouds - but it will rise. Until it does, we have no stake in Tomorrow for it is yet unborn.
This leaves only one day - TODAY! Any man or woman can fight the battle of just one day. It is only when you and I have the burdens in these two awful extremities - YESTERDAY and TOMORROW - that we break down.
It is not the experience of TODAY that drives men and women mad - it is the remorse or bitterness about something which happened Yesterday and the dread of what Tomorrow may bring. Let us therefore live but one day at a time.
Author Unknown
Your habits will make you are break you.
Who
Am I?
I am you constant companion.
I am your greatest helper or heaviest burden. I will push you onward or drag you down to failure. I am completely at your command. Half the things you do might just as well be turned over to me, and I will do them quickly and correctly.
I am easily managed - you must merely be firm with me. Show me exactly how you want something done, and after a few lessons, I will do it automatically. I am the servent of all great men and women; and alas of all the failures as well.
Those who are great, I made great. Those who are failures, I made failures. I am not a machine, though I work with all the precision of a machine, plus, the intelligence of man. You might run me for profit, or run me for ruin - it makes no difference to me.
Take me, train me, be firm with me, and I will place the world at your feet. Be easy with me, and I will destroy you. Who am I? I AM HABIT!
Anonymous
Every person in sales, sponsoring, or recruiting needs to hustle.
What
Is Hustle?
Hustle is doing something that everyone is absolutely
certain can't be done.
Hustle is getting the order because you got there first or stayed with it after everyone else gave up.
Hustle is shoe leather, elbow grease, sweat and missing lunch.
Hustle is getting prospects to say "Yes", after they have said "No" twenty times.
Hustle is doing more for a customer than anyone else.
Hustle is believing in yourself and the business you are in.
Hustle is the sheer joy of winning.
Hustle is hating to lose.
Hustle is hating to take a vacation because you might miss a piece of the action.
Hustle is heaven if you are a hustler and the pit of despair if you are not.
Author Unknown
Press On
Nothing in the world can take the place of PERSISTENCE. Talent will not; nothing is more common than unsuccessful men with talent. Genuis will not; unrewarded genius is almost a proverb.
Education will not; the world is filled with educated derelicts. PERSISTENCE and DETERMINATION alone are omnipotent.
Anonymous
The motivational and inspirational material in this information bin was taken from a variety of different sources. We hope it has encouraged you to stay on course to making your dreams a reality.
Thank you for choosing IMG.Ws as your sponsor. If there is a topic or subject you would like IMG.Ws to investigate, discuss, and add to the Information Warehouse, please mail a postcard with your request to:
Independent Marketing Group.Ws
POB 217
Orangeburg, SC 29116
Dedicated to Dorothy Sistrunk-Johnson - Avon Representative
November 29, 1930 to May 8, 2005
Please Note: The information in this module can change without notice.
Go Online For Less. Get CogniSurf. Only $7.95 A Month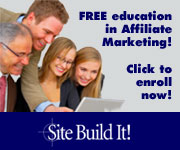 Click on an arrow to review or continue
Jurisdictionary®
Click the above link. Learn how to protect yourself in court.
Get your step-by-step course on how to file a lawsuit or defend yourself to win.