The Most Important Message
For 2013 "Avoid The Mistakes Of Others"
This web page was written to give our team members and referrals at Reality Networkers access to upline messages that are still relevant in 2013. Like in
2009
,
2010
,
2011
and
2012
the information covers a variety of topics that are relevant to sales and marketing or sponsoring others, we have made them available so current team members can send this information to new referrals.
This web page will cover upline messages that are relative to.....
Sales & Marketing...
Sponsoring Others,
Income Sources To Earn Membership Fees.
Fail to communicate or work together.
Fail to sponsor.
Fail to contact their own referrals and team members in a timely manner.
Fail to ask for help or seek help for their referrals.
Fail to identify or take advantage of support services.
Fail to establish or build professional working relationships. And...
Fail to pay their $25.00 membership fee in a timely manner.
Forwarding upline messages is not only a cost effective way to address high levels of inactivity and individual failures, upline messages also provide information that can help you and your referrals..
Understand networking,
Cope with issues or concerns common to networking,
Solve problems relative to sponsoring or recruiting
Successfully take advantage of marketing or distribution trends, and...
Receive useful and relevant information.
Like we have been saying for the past five (5) years, that's why it is important to send upline messages to your referrals and team. In modern times, this can be done by texting on a cell phone. The free flow of information, addressing issues or concerns in a timely manner and solving problems are essential to building a successful and profitable income network.
The Mistakes Others Have Made
After considering the mistakes others have made, the most important message for new team members for 2013 is: How To Avoid The Mistakes Of Others. After joining Reality Networkers in 2008, Independent Marketing Group.Ws not only signed up hundreds of people in our own group, we also helped our downline members sign up hundreds as well. Therefore, everyone should be rich, successful and happy. However, this is not the case. Why did this happen and continues to happen?
Reason #1: The farther people were away from us, the less productive they became. Many team members failed to realize, it is far more important to have one or two people in your downline that will work with you.... instead of 100,000 that will do absolutely nothing.
Reason #2: The overwhelming majority of individuals that signed up from our online advertising have not done anything and will not do anything to help themselves or others.
Reason #3: Many downline members were trying to build viable networks with cell phones instead of computers. Cell phones are great for texting messages, staying in contact and socializing, but not for building viable networking organizations. Build your network first, then use modern technologies to inform and/or stay in contact with your members.
Reason #4: Many more signed up bodies, somebody and/or anybody and not individuals that were willing to work with them and/or were committed to building a successful network of their own. Hundreds more signed up nobody.
Reason #5: Many team members still do not comprehend the awesome economic power and advantages of networking. Networks are the most potent forces on Planet Earth to anyone that understands them and knows how to use them. Therefore, it is vitally important that new members do not repeat the mistakes of others.
How To Avoid The Mistakes Others Have Made
The best way to avoid the mistakes of others is to understand the dynamics of networks and networking. This is important for churches, clubs, organizations, faternal societies or any organized group. To this requires the development and implementation of rules to live by and operate by. In government agencies and corporate organizational structures, these governing rules are called policies, procedures and/or regulations. Exceptions to your "Rules of Conduct" and "Network Development Philosophy" should be few and far between.
Therefore, to effectively avoid the mistakes of others, develop and implement "Rules of Conduct" and a "Network Development Philosophy". The following are seven (7) RULES that have been implemented at IMG.Ws.
RULE #1: Do not sponsor or recruit anyone on your first line or level that you do not know and cannot stay in touch with on a regular basis.
RULE #2: Do not sponsor or recruit anyone on your first line or level that will not communicate with you after you have contacted him/her.
RULE #3: Do not sponsor or recruit anyone online that will not tell you his/her real name or where he/she is physically located. These individuals are a waste of your time and efforts.
RULE #4: Do not sponsor or recruit anyone on your first line or level that is not committed to his/her own success within the network.
RULE #5: The most important person in any network organization is the last person sponsored or recruited. If that individual does not succeed, your downline stops with him/her.
RULE #6: Do not sponsor or recruit anyone on your first line or level that is not willing to work with you.
RULE #7: If you are a member of a church, club, sorority, faternity, the armed forces or any other organized or recognized group, build your network within your own organization first, then apply RULES #1- #6 as you expand beyond your church, club or group members.
To the above RULES, add your own. Understand This: You are not going to build any worthwhile organization with "Vulgar" and/or "Corrupt People", "Duds", "Dead Heads", "Air Heads" and/or "Dead Beats". Only work with people that have demonstrated a willingness to work with you, for themselves and others. Every other human fault, idiosyncracy and character trait or flaw can be dealt with successfully with education, timely information, personal growth, attitudinal changes and/or spiritual enlightenment.
Sucessful Splash Pages & Text Ads
Links to previous Upline Messages and/or Information are below. Send them to your new referrals or you can send them to this website.
Below are some of the text ads we have used to recruit hundreds of people from all over the world into Reality Netwokers. As a member of our team, you have our permission to use them in your marketing efforts. After you have your first line team of 5 "Active Members" in place, pass them on to your downline.
Note: An "Active Member" is an individual that has paid his/her $25.00 one-time membership fee and is actively engaged in building a networking organization.
Best Email, Splash Page And/Or Text Ad #1
******************
What Would Happen To Your Income...If 4,000,000 People Signed Up In Your Income Opportunity?

The Answer:
You would have a multi-million dollar program, service or income opportunity wouldn't you? And... You would be a cash millionaire in less than a year wouldn't you?


Is This Possible?

The Answer:
Yes.. but only in one place and with one group. If you are in Internet Sales, Marketing, Sponsoring or Recruiting, you need to join this group for your own financial protection and genuine streams of multiple income.
This group of over 4,000,000 Networkers and Marketers can put more people into your income programs and more money into your hands than any company, individual, software program or organization in the world and this includes your job or career if you have one.

Click on our referral link and join today, before, your current source/s for leads, referrals, affiliates and income dries up.
Best Email, Splash Page And/Or Text Ad #2
******************
No Hype, Spin Or Internet Lie,
Work With Us, Get Paid.. That's It!
Nothing works like the TRUTH and undeniable FACTS. Work with us. Get Paid. That's it!! Join and experience this TRUTH for yourself.
Best Email, Splash Page And/Or Text Ad #3
******************
Think Your
Business Opportunity Is Hot?
Think Again!
It's Probably Not So Hot For Your Referrals, Sign Ups Or Affiliates. The Vast Majority Are Probably Doing Very Little Or Nothing At All.
Isn't That Right?
When Your Sign Ups Or Referrals Stop Earning Money, Your Income Drops Or Stops. Make The Smart Choice. Why Not Grow Your Business & Your Downline The Right Way?
Best Email, Splash Page And/Or Text Ad #4
******************
Over 4,000,000
Members Can Pay You Money
We have Over 4,000,000 dedicated online marketers in our group that are ready, willing and able to help you earn multiple streams of income.
Why are we willing to help you? So we can participate in the rewards. If you need to earn more money now in the future, why not click the link below and pay us a visit?
Best Email, Splash Page And/Or Text Ad #5
******************
WHY JOINING A PERMANENT
INCOME NETWORK IS THE BEST POSSIBLE CHOICE
When governments, corporations, small businesses and/or institutions can no longer provide adequate or stable employment or income for you and your family, it is up to you to do something.
Why Not Start Doing Something Today?
First: Do Some Serious Thinking!
Consider all your alternatives in an intelligent and thoughtful manner because, today, no job or career is safe in this economy. Think about this for a minute. What can you really do and what skills or knowledge do you really have, right now, today, that will help you and everyone you know substantially increase income or cash flow?
The Honest Answer...
Since investment income for the vast majority is still unreliable, beyond what you are doing right now to have an income, you really have few viable choices. WHY? Your income choices are dependent on many factors and most of them you have little or no control over.
Second: Examine Your Options!
Considering the reality of your current cash flow situation, what are your available options or alternatives for short term and long term income needs? Many will try getting a better career or job, more education or acquire more skill or knowledge. Unfortunately, these options may still require someone to hire you and pay you. In a shrinking economy, your outlook is still grim and dim.
The Best Option: Join A Permanent Income Network!
Your best alternative is to join a "Permanent Income Network" that can help you develop substantial income in a relatively short period of time. In our network, you will have maximum flexibility, maximum earning potential, maximum capacity to expand anywhere in the world, resources, support, an online office and access to information for personal growth and development. You will even learn how to build a working network.
Think About This...
What Would Happen To Your Income If Over 4,000,000 People Gave You $1.00?
Wouldn't you agree you could be a cash millionaire in less than a year wouldn't you?
Is This Much Income Possible?
Yes.. but only with a large and organized group of people. Fortunately; for you, a large organized group of people already exist. Even though to join our group is FREE, there is a one time fee of $25.00 to completely activate your membership and access all the services and support systems that are available.
To see this remarkable permanent income network for yourself...
Best Email, Splash Page And/Or Text Ad #6
**************
Millions Can
"Strike It Rich" On The Internet!
The fact of the matter is: Millions are rushing to the Internet to "Strike it Rich". THE TRUTH IS.... FOR 99%, IT'S NOT GOING TO HAPPEN.
Why?
They don't have the tools, financial resources, training or mindset to even ATTEMPT to make an income from home. Especially Online. The Reason: It's a JUNGLE out there!
These Facts
Are Not Going To Change Anytime Soon!
Fact #1: Only those individuals, companies or organizations with sales and marketing expertise, viable products, services or information and can afford to advertise across a wide spectrum of advertising venues can earn significant income on the Internet without networking.
Fact #2: So-called Gurus ARE earning great income by selling their programs or concepts to you. EVERY PERSON THAT IS TRYING TO EARN FAST MONEY, PASSIVE INCOME OR GET-RICH-QUICK IS THE REASON THESE SO-CALLED GURUS AND THEIR MOTHER'S UNCLE KEEP SHOWING UP WITH A NEW PLAN FOR YOU. Thousands mindlessly keep buying their stuff making them rich.....
Understand And Accept This Simple Truth
Earning significant income via the Internet is not easy and it's not for everyone. You can have all the desire in the world, but without accurate knowledge, skill and timely information you can end up spending a lot of money for nothing, frustrated or even worse, disillusioned.
BUT...You can win if you stay the course and take advantage of the Internet's most successful income system and networking organization. Click the link below and see it for yourself.
Best Email, Splash Page And/Or Text Ad #7
*****************
WHO IS MORE VALUABLE TO YOUR BUSINESS?
An Affiliate That Works...Or... One That Does Nothing?
Leads and sign ups mean nothing to you unless these people are productive. Reality Networkers can put more dedicated marketers and networkers into your program/s and more money in your hands than any person, company or organization on the Internet.
Why Is This A True Statement?
Our 4,000,000 plus marketers are actively looking for products, services or opportunities to join and sincere, honest and reliable people to work with. Meet our minimum requirements and you can access this huge resource.
Do the math yourself. It won't be long before Reality dominates every income opportunity already in existence and any income opportunity the human mind can create in the future.
Reality Is The Future Of Network Marketing
Why not join us before your sources for leads, referrals or signups and your current online income reach a dead end?.... Click the link below, signup and bring your income opportunity, product, service or program with you.
Over 4,000,000 Dedicated Marketers & Networkers Are Waiting To Help You Build A Business & Earn More Money.
We Have Earned $258.38 To Date With InBoxDollar$. This Is More Than Enough To Pay Your One-time Membership Fee of $25.00.
Important Notice:
This website (and the web pages it contains) is written specifically for IMG.Ws' Referrals and Team Members at Reality Networkers and not intended for public use or display. If you have arrived here by any means, other than being invited by someone in our downline, you are welcome to stay. Even though the information at this site is not meant for you, you might find it useful. You might even be interested in becoming a Reality Networker, if so click
here
. Thank you for your understanding and cooperation.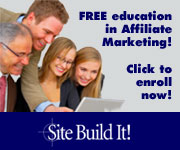 Click on an arrow to continue
Jurisdictionary®
You might have to sue Ptcs & Ptrs to get your money.
Click the above link to get your step-by-step course on how to file a lawsuit.